Revealing the Benefits of Name Cards: How Important Are They for Digital Business
In an era where businesses fiercely compete online for marketing purposes and to align with the digital lifestyle of consumers, do traditional "business cards" still hold any benefits?
This is one of the questions that many business professionals may ponder because print materials are contrary to business communication channels that mainly use online platforms. However, the truth is business cards still play a significant role in building networks and brands. In this article, let's explore the various benefits of name cards in this digital age.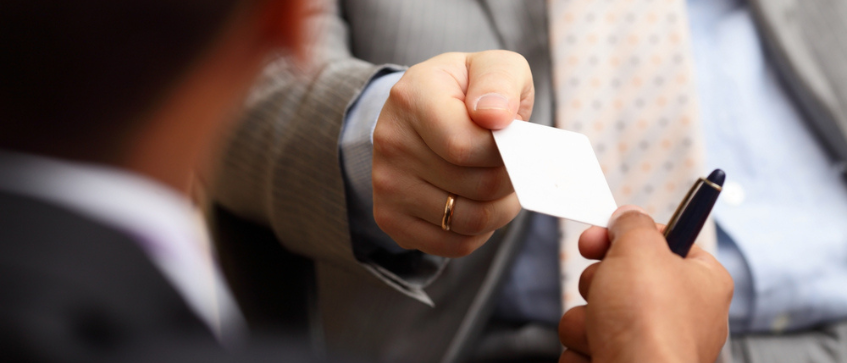 Business Cards are compact printed media that provide information about individuals or businesses. They typically include essential details such as a person's name, position, contact information, and the name or logo of a business. Business cards are exchanged during various professional settings, such as meetings, conferences, or networking events to establish professional connections and expand networks. Additionally, they serve as marketing tools designed to represent the identity of an organization and help create brand recognition.
Business Cards: Print Media That Still Thrives in the Digital Age
Despite living in the digital age, business cards remain crucial in building trust and creating a positive image for companies and organizations. Through well-designed print media, business cards can effectively showcase an organization's identity and contribute to a clear & tangible brand representation. It's no wonder that this type of printed material has become a powerful marketing and offline communication tool.
Furthermore, business cards play a role in bridging gaps and mitigating the limitations of digital communication in business interactions. It is not uncommon for newer generations of entrepreneurs to overlook the benefits of business cards, focusing solely on digital communication channels. However, by doing so, they might miss out on the advantages that business cards offer.
Overlooked Roles of Business Cards in the Digital Age
Access to Business Partners Anywhere: Business cards solve the problem of exchanging contact information in areas with limited signal or restricted access to technology. By handing out physical business cards, individuals can establish and maintain connections even in situations where digital communication is challenging. Furthermore, business cards can also help foster good relationships between individuals by creating tangible, personal connections and leaving a lasting impression.
Starting Point for Building Business Networks: The primary benefit of business cards is their crucial role as marketing tools for building business networks. They facilitate the first exchange of contact information during various professional events such as conferences, seminars, or exhibitions. This traditional method remains the most professional and effective option to establish and nurture business relationships.
Reinforcing Brand Image: Business cards play a crucial role in enhancing the brand image by effectively communicating essential details while reflecting the brand's identity in a professional matter. By carefully designing business cards based on the brand identity, they contribute significantly to promoting the brand image and also leaving a lasting impression on business partners.
The Benefits of Business Cards: Creating Opportunities for Business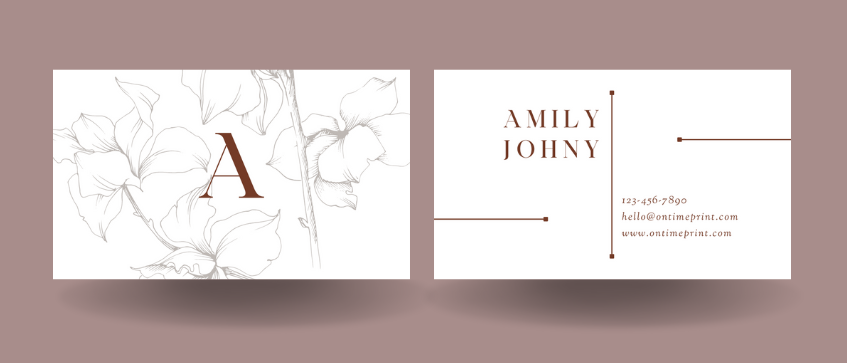 1. Creating a Lasting First Impression for Potential Business Partners

The main benefit of business cards is to create a lasting first impression during business encounters. Through well-designed and creatively presented business cards, they can leave a professional and memorable impression. These elements attract business counterparts and sets the stage for meaningful connections and successful business relationships.
2. Increasing the Chance of Building Strong Connections
Professionalism coveted through carefully designed business cards, coupled with the convenience of exchanging contact information, increases the chances of building strong business connections. This level of care creates a positive perception of your business and enables your business negotiations to appear more professional and reliable.
3. Building a Customer Base to Foster Business Growth
Utilizing the advantages of name cards during business exchanges contributes to brand growth. The more outstanding and memorable the business card design, the greater the chance of it being passed on to interested parties. This helps to expand your customer base and foster business growth.
Design Techniques to Maximize the Benefits of Business Cards
Keep the design simple and creative while adhering to a formal template framework.

Choose high-quality art paper with a minimum thickness of 270 grams for durability

Use colors that align with the Corporate Identity (CI) of your organization

Design fonts that are distinctive and easy to read.

Include more than one language for professional communication on a global scale.

Include only necessary business information such as your name, position, address, phone number, email, and website, or consider adding a QR code for easy access to your website.
When it comes to business card printing, professionalism is crucial. By using high-quality materials and advanced printing techniques, you can ensure your business cards stand out and exude professionalism. Check out Ontimeprint Singapore , the fastest and most punctual online printing service available now. With our easy-to-use website, you can easily upload the design and customize your business cards by selecting the paper size, coating options, and more.
We at Ontimeprint Singapore specialize in high-quality business cards that immediately enhance the brand value. Simply upload your file, customize the design, and order a cost-effective business card through the options on our website. We guarantee prompt delivery and reliable service, ensuring any urgent business card printing is delivered on time, every time. Feel free to inquire further by contacting us via email at [email protected] or call 3159 3040.